CHECK-IN ONLINE
MANDATORY VISIT ADVANCED BOOKING
We recommend the advance purchase of tickets through Zoomarine's online ticket office, where you may select the date of your convenience, according to the daily availability.
TICKETS WITHOUT PRE- BOOKED VISIT DATE
For ALL tickets and vouchers that do not have a specified visit date or that had their validity extended, an advanced booking is MANDATORY through:
Visit to Zoomaine Theme Park (2ndDay bracelet | Jet2 3-Day bracelet)
Vouchers purchased through Zoomarine Official Agents/Partner (

eg.: GetYourGuide, Seetickets, TUI, JET2, MTS, BedsOnline,AttractionWorld,...

)

Participation in the Dolphin Emotions programme (Encounter, Premium, ...)
Zoomarine Bus booking (if purchased with park or interaction tickets)
Zoomarine Annual Pass Holders
Zoomarine GIFT ticket holders (Entrances or interaction tickets)
Awarded tickets in campaigns and partnerships (Entrance or interaction tickets)
[!] Notice:
Visitors who present themselves at the park with tickets and vouchers without a pre-booked date or in the absence of the Dolphin Emotions checkin are denied entry to the park.
TICKETS WITH DATE
If you purchased your ticket at the Zoomarine online ticket office and it has a set date, you DO NOT HAVE TO CHECK-IN.
If you want to change the date of your ticket you should contact Zoomarine directly by phone or email:


Customer Support
Tel: +351 289 560 300
Email: info@zoomarine.pt
Dolphin Emotions Experiences
Tel: +351 289 560 306
Email: dolphin.emotions@zoomarine.pt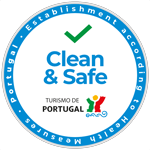 .
.